Debbie Wilson - Registered Nurse and Colon Hydrotherapists - Cape Town, Western Cape, South Africa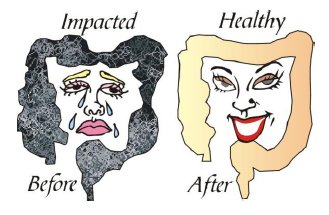 What is Colon Hydrotherapy?
It is a safe, gentle irrigation and cleansing of the Colon. (Large Bowel)
Why is it necessary to cleanse the Colon?
Many of today's health problems are being traced to the colon. High fat, low fibre and hard to digest foods clog the colon so that it is unable to eliminate them. The longer this waste stays in the body the more toxic it becomes. Our bodies are being poisoned because the moisture that is being absorbed from the colon has to pass through this toxic waste that has attached itself to the lining of the colon. This toxic moisture is then distributed throughout the body, poisoning all of our vital organs and deteriorating the body's immune system.
The resulting toxaemia can cause chronic conditions, such as constipation, sinus problems, headaches, migraine, allergies, chronic fatigue, flu and colds, arthritis, immune related illness, skin related problems such as acne, eczema, etc.
Special attention needs to be given to the risk of Colon cancer, which is ever on the increase.
Meat and other wastes that have been trapped in the colon for long periods of time, become so rotten, putrid and toxic, that they slowly begin to poison the whole body, and may even eventually lead to Colon Cancer. Colon Hydrotherapy is the most effective way of clearing the colon of waste that has been collecting there for years. Once the colon has been completely cleansed, your body will begin to absorb the clean moisture, vitamins, minerals, amino acids, electrolytes etc, from the colon as it is designed to do. The result is: Improved health and Vitality, more energy, no constipation, mental clarity, a feeling of lightness and well being, and much more.
The Procedure
A treatment will usually last between 30 to 45 minutes. Water is warmed to body temperature and is introduced into the colon via a small speculum. The introduction of warm water into the colon, combined with gentle abdominal massage, will induce peristaltic contractions, and will aid in loosening and dislodging impacted and hard faecal wastes, which are then removed from the body via another tube attached to the speculum.
The therapist is in control of water pressure and temperature at all times.
The dignity and modesty of the client is maintained at all times. Each client receives new sterilized equipment, which is discarded immediately after that treatment, therefore maintaining complete hygiene and cleanliness. Water enters the colon via controlled gravity, which is extremely gentle, there fore integrity of the colon cannot be damaged in any way.
Who can benefit?
Anyone who wants to improve their health, but especially those suffering from the following:
Abdominal disorders, Allergies, Arthritis, Asthma, Bloating, Candida, Constipation, Diarrhoea, Fatigue, Gas, Gout, Head aches, Halitosis, Irritable bowel syndrome (Spastic Colon), Lethargy, Liver sluggishness, Obesity, PMS, Sinus problems, Skin disorders (Acne, Eczema, Psoriasis etc.)
Also anyone whose diet is high in meat or dairy products.
How many treatments?
This will depend on the individual, usually anywhere from 3-6 sessions, over a period of 2-5 weeks. A maintenance session is recommended every 3-6 months.