Dr. Dilshaad Asmal Dermatologists - Rondebosch, Cape Town City, Western Cape, South Africa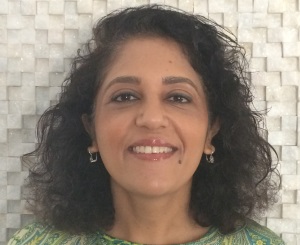 Dr. Dilshaad Asmal
Dr Asmal is a qualified female Dermatologist practicing from Rondebosch Medical Centre and sessional room at Cape Town Mediclinic.
She is also a specialist consultant at 2 Military Hospital.
Her practice includes medical, paediatric and adult dermatology. She has a special interest in fractional laser, skin rejuvenation and pigmentation.
Her Rondebosch practice has an aesthetic clinic specializing in skin peels, Dermapen and all aspects of skin enhancements.
Dr Asmal has attended numerous conferences in the United States and Europe gaining knowledge on the latest Dermatological advances
Career
Dr Asmal qualified as a medical doctor at the University of Natal.
He post graduate studies were completed at the University Of Stellenbosch where she obtained a Masters of Medicine in Dermatology.
Associations and Memberships
Dr Asmal is a member of the Dermatological Society of South Africa and the South African Society of Dermatology Surgery.
She has a vast media profile both in print, radio and television. She has been featured in :
Elle Magazine

Fair Lady

Women's Health

Men's Health

You Magazine

Kuier

Women and Home

Edgars Club Magazine

Edgards Man Magazine

Media 24

Foschini Magazine

Mediclinic Magazine

Hello Doctor

Doctor's Orders

Expresso

Afternoon Express

Baked The Blog

Pamper Me Now


Her Media profile includes 2010, 2011, 2012, 2013, 2014, 2015, and 2016