Dr. Elizabeth Murray (Also Practising as S J FOURIE) - Oncologist (Breast Cancer), Cape Town, Western Cape, South Africa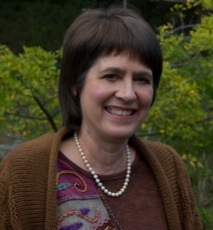 Dr. Elizabeth Murray, a registered specialist radiation oncologist with a special interest in breast cancer, is an oncologist in the Southern Suburbs, focussing exclusively on breast cancer treatment in her clinical practice. She has a private practice in which services include chemo - , hormonal, biological and radiotherapy. Elizabeth practices evidence-based treatment and care of breast cancer patients. She believes that breast cancer patients should be discussed at multidisciplinary clinics or panels and be assessed pre operatively by a specialist surgeon and specialist oncologist.

Elizabeth has experience in writing expert witness reports and in Oct 2018 2018 attended a Medical Protection Society Workshop in this regard.
Elizabeth has experience in writing expert witness reports regarding breast cancer and its management.
Elizabeth's other medical and academic experience and affiliations:
Member: South African Society of Clinical and Radiation Oncology

Member: South African Society of Medical Oncology

2011 -

Member: Mediclinic Constantiaberg Multidisciplinary Breast Clinic panel

Member (2011 - 2013): ICON (Independent Clinical Oncology Network) head office team, writing protocols for cancer treatment, screening and follow up and palliative care. ICON is a budget-neutral organisation with a network of almost 80% of South Africa's oncologists from the public and private sectors countrywide. The ICON vision is to develop a sustainable, patient-centred care model for South Africa. ICON employs Elizabeth to co-ordinate the writing of breast cancer treatment and other protocols and to review treatment plans.

2011

1992 –

1997 -

Member of the IBCSG Scientific Committee

Member of the IBCSG Radiation Working Group

Member: Early Breast Cancer Trialists' Collaborative Group

2005 - College of Medicine, College of Radiation Oncologists: Councillor

2007-2011

1991 -2011

Specialist (from 1995 Senior Specialist) Groote Schuur Hospital Breast Clinic

Co-chair and Lead Oncology Clinician Groote Schuur and University of Cape Town Combined Breast Clinic

Principal and co-investigator Clinical Breast Cancer Trials

1992 – 2011

Lecturer (from 1995 Senior Lecturer) University of Cape Town

Undergraduate and postgraduate teacher and examiner

MMed supervision (Breast

Conservation Treatment at Groote Schuur Hospital)

1999

1995

2007-2011

1998-2008

1998-2001

1996-1998

1996-1998

Committee Member Pan African Psychosocial Oncology Society

Member

Christian Medical Fellowship

1985-1986
Please click here to view Dr. Elizabeth Murray's presentations.
Please click here to view Dr. Elizabeth Murray's publications.
Maps to rooms:

Melomed Hospital, Main Road, Tokai: -34.067973, 18.458433
Rondebosch Medical Centre, Klipfontein Road, Rondebosch: -33.954538, 18.490848
Vincent Pallotti Hospital, Pinelands: -33.944352, 18.490099