Mandy Knaap Physiotherapists - Table View, Cape Town
I have lived in Table View since the age of 2. I attended the local Table View Primary School and matriculated from Milnerton High in 1986. I graduated from Stellenbosch with a BSc degree in Physiotherapy in 1990. My first physiotherapist post was at Groote Schuur Hospital but after only 3 months, I accepted a job in private practice and started working at Bayside Centre, Table View. After being employed there for 2 years, I bought the practice. In 1995, we moved to Blaauwberg Therapy Centre (BTC). BTC is a multidisciplinary centre where myself and my physio colleagues, Dunia and Gill work with other professionals: psychologists, counsellor, social worker, mediator, speech and language therapist, dietician, naturopath/iridologist and a beautician. The Centre was established in 1995 by myself and Janet Bytheway, a clinical psychologist.
In my physiotherapy practice, we treat mostly neuro-musculo-skeletal conditions, including headaches, neck and back conditions (acute and chronic), sports injuries including dancing injuries, peripheral joint problems such as tennis elbow, overuse and repetitive strain injuries. We also treat other conditions including sinusitis, chest conditions (e.g. bronchitis and pneumonia), bursitis, bedsores and other open wounds, BPPV (Benign Paroxysmal Positional Vertigo) and postural problems in kids including low tone, scoliosis and hypermobility.
We give advice on ergonomics (correct posture and computer work station set-up) and preventative back and neck care. We do dry needling and various taping techniques including McConnell and kinesio taping. We also do one-on-one rehabilitation including one-on-one pilates after back injuries, surgery or sports injuries. We treat both acute and chronic problems and do maintenance treatment. Although we have equipment in the practice, we concentrate on hands-on treatment. We offer home visits when required.
Our treatments are 45 minutes long. This provides enough time for us to properly assess and treat your condition and to give you relevant advice and demonstrate exercises. You may be given the exercises to do at home so that your treatment can continue between sessions. This may well limit the number of sessions needed for you to recover.
I have a special interest in treating shoulder conditions, dancing injuries and back and neck conditions, including headaches originating from the neck.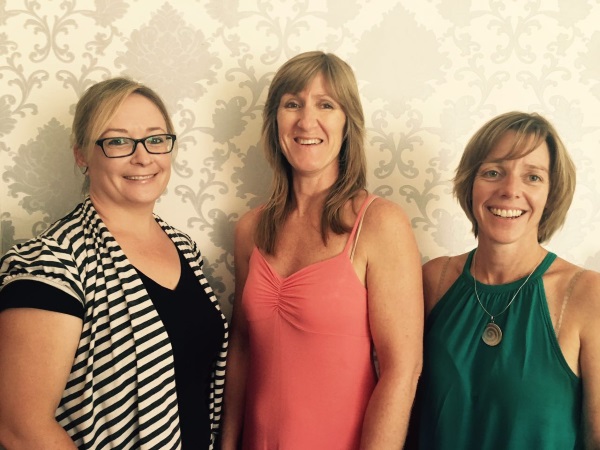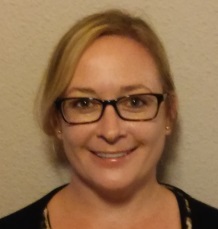 Annette
Annette's field of interest in physiotherapy is Manual Therapy which involves the treatment of the joints and muscles of the body. She has a special interest the treatment of spinal conditions.
She graduated from the University of Stellenbosch in 1998 with a B.Sc. in Physiotherapy and started working in private practice after qualifying. In 2008 she completed her post graduate course in Orthopaedic Manual Therapy and graduated from the University of Stellenbosch in 2015 with a M.Sc. in Physiotherapy in Orthopaedic Manual Therapy.
She was born and bred in the Edgemead area and still lives there today.
Gill's fields of interest include treating headaches, hip injuries, managing patients with chronic pain, as well as Pilates based rehabilitation. Pilates is a form of exercise that builds up core stability to support your spine to improve back pain and enables you to return to exercise or sport following an injury.
She attended Marist Brothers Linmeyer High School and matriculated from Damelin College. She graduated from the University of the Witwatersrand in 1992 with a BSc degree in Physiotherapy. She has worked in private practice since graduating. She started working in my practice in 1998 on a full time basis and then later, on a part time basis, after having her children in 2000 and 2003. She has lived in the Table View/Melkbos area since 1996.
Dunia, Gill and myself regularly attend courses and lectures to keep current with the latest research and to constantly expand our knowledge to improve the treatments we are able to offer.
We charge medical aid rates and submit directly to your medical aid. We are open from 8.00am – 6.30pm weekdays and 8.30am – 12pm on Saturdays.
My colleagues and I look forward to assisting you. You are welcome to contact us with any questions.