Reinette Steyn - Clinical Psychologists - Milnerton, Cape Town, Western Cape, South Africa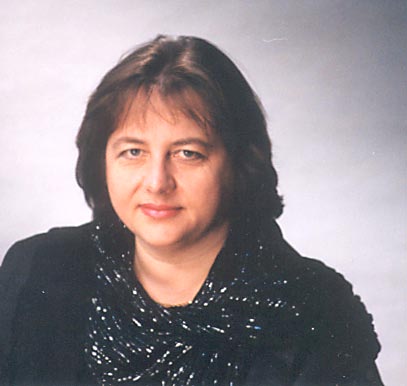 Approach & Qualifications:
I am Clinical Psychologist and have been counselling and coaching people since 1978. I offer Psychotherapy, Counselling, and Life Skills Coaching to adults, adolescents, couples and groups.
My aim is sincere Care and to Empower people to rediscover their healthy selves and live victoriously, as effectively as possible, and according to your highest values.
I am highly ethical in all my dealings and my spiritual calling is to help people in the most effective manner to become liberated from their history, beliefs and habits, so that they can be truly happy and successful in all aspects of their lives without undue delay.
My original training was in Psychoanalytic Psychotherapy, including Self Psychology and Jungian Psychotherapy. I felt the need to help people more rapidly and later focussed on generating effective outcomes through a case-by-case individually-created Integrative Psychotherapy.
This approach incorporates the latest findings in Neuropsychology and Positive Psychology, with psychodynamic-based insight, as well as tools from Cognitive-Behavioral Therapy, Rational-Emotive Therapy, Hypnosis, Trauma De-briefing [including EMDR], Systems Theory and Consciousness Field. I am also trained in Health Psychology and Neuropsychological Assessment [adults and adolescents].
I am a member of the Unashamedly Ethical organisation and committed to upholding high ethical standards in all approaches and all practice.
For Trauma-debriefing specialization, please see http://www.selfgrow.co.za/205/eye-movement-desensitization-reprocessing-emdr/ for further information.
I also qualified in Hypnotherapy [5 levels] through the South African Society for Clinical Hypnosis [SASCH] and use mainly Ericksonian and Ego-State hypnosis approaches.
Hypnosis is an excellent tool natural to all of us. It is NOT mind control but a wonderful facility all people are Created with, to help us improve functioning and mind states in every conceivable problem area:
health, immune functions, hormonal functions [incl PMS, menopause, infertility, sexual functioning], skin problems, post-surgery recovery, preventing unpleasant side effects from e.g. chemotherapy, pain management, etc.;

depression, anxiety, bipolar disorder, panic attacks, phobias, OCD, etc.;

addictions and stuck habits of any kind;

creativity, problem-solving, self-esteem, confidence;

stress, burn-out, exhaustion, negative expectations, anger, abandonment and other fears, etc.
Please see http://www.selfgrow.co.za/217/hypnosis/ for more information.
Number of sessions:
My approach is Integrative, holistic, and solution-focussed, and is individually planned according to presenting problems, and client needs and resources. The number of sessions is similarly determined. Single-event traumas, no matter how severe [e.g. a car smash or rape], need relatively few debriefing sessions – often just 1-2 if EMDR is used, but chronic trauma [such as rejection or verbal abuse by a parent] requires more sessions. If clients use the skills demonstrated even long-term harm can be debriefed in under a year.
I have also worked in Employees Wellness systems for more than a decade, specialising there in solution-focussed intervention, which is useful for clients who cannot afford many sessions.
In the first session, after listening to your problem-description and history, and assessing your resources, I will advise you about a recommended course of treatment, and discuss alternatives. You can see why I prefer an 80 min first session, in order to help you effectively. Generally it is advisable to plan for at least 6 weekly sessions. Some disorders like panic attacks can usually remit within 2-3 treatments, but you may need further intervention to address the original causes.
Couples/marital therapy usually requires longer-term commitment.
Services offered include:
CBT (Cognitive Behavioural Therapy)

EMDR (Eye Movement Desensitisation and

Reprocessing)

Hypnosis

All aspects of Trauma

Anxiety, Panic, Phobias and Obsessive-Compulsive Disorder

Depression and Bipolar Disorder

Individual

and Group Life Skills Coaching

Corporate Psychological Skills Training (See

http://www.selfgrow.co.za/training/

)

Disability and Chronic Disease Counselling [incl HIV/AIDS and cancer]

Loss and Grief Counselling (incl Traumatic Bereavement)

Stress Management

Marital & Couples Therapy

Neuropsychological Assessment (Adults & Adolescents)

Smoking, Nail-Biting and other compulsive habits

Pain Management

Endocrine system stabilisation (incl help with PMS, infertility, menopause and skin disorders)

Infertility

Personal Growth, Confidence, Leadership, Public Speaking

Please visit my website at www.selfgrow.co.za for more information. You can click on the "Articles List" link for an alphabetical list of articles, which is regularly updated, or click directly on http://www.selfgrow.co.za/articles-list/ .
Newsletter & Articles/Books/Audio programs:
For subscription to a free monthly newsletter, with useful tips, important psychological information, and easy methods to improve your well-being, please complete the form in the right hand column of the Selfgrow website. You will thus also receive regular updates on group workshops and have access to e-Books.

You may also read some brief articles on the web site by clicking on topics below:
What constitutes Hypnosis?
Trauma and EMDR
Gay, Lesbian, Bisexual: "Genetic" or "Mental" Disorder
Obsessive - Compulsive Disorder (OCD)
Phobias
Instant Feel Good Techniques
Time And Success: Do You Spend Your Time In Service Of Your Goals & Dreams?
Quick Destressing Tools

Venues
My consulting rooms are in a peaceful garden setting in Milnerton, Cape Town. There is ample parking and full disability access.
I also see patients for In-Hospital treatment at Tijger Clinic, Claro Clinic and Palm Tree Clinic, as well as in private hospitals as needed [Milnerton, Blaauwberg, Panorama, Vincent Palotti & N1 City hospitals only].
SKYPE calls can be made from all over the world, even when clients are away from Cape Town, by e-mail prearranged appointments.
Workshops are held according to foci requested and number of attendees, in various venues in Milnerton and Table View, or in corporate settings. Please see http://www.selfgrow.co.za/workshops/ for current and future workshops.
Training in Access consciousness is conducted at the practice or at venues offered by client groups.
Practice Hours and Rates:
Consultation is by telephonic appointment only. Please phone 021 555-4248 during Office Hours for appointments.
Consultations may be scheduled for Mon-Thurs 08:30 – 19:00, Fridays till 15:00, and most Saturday mornings.
Fees are determined according to recommendations by the Healthman and Psychological Society of South Africa.
Medical Aids rates apply for direct claims from medical aids, and discount is allowed for cash payments. Cash discount rates are awarded on a sliding scale according to available slots and assessment of client needs. This can be discussed in the first session, or even telephonically, before.