Helen Joseph Hospital - Auckland Park, Johannesburg, Gauteng, South Africa
Helen Joseph Hospital is a tertiary level 3 institution based in Auckland Park, Johannesburg. The facility building of 2500sqm on a 5000sqm comprises of 23 wards, 13 clinics and 11 theatres. The hospital was built in 1962 and named after the then prime Minister JG Strijdom. In 1995 all Obstetrics and Gynaecology departments were moved from JG Strijdom now called Helen Joseph Hospital to Coronation Hospital now called Rahima Moosa Mother & Child Hospital.
The hospital was renamed 1st April 1997, after anti-apartheid activist Helen Joseph, to reflect the transformation in the country since the advent of democracy. The hospital provides services to a region with a population of over a million, serving the medium to low income segment of the population. Helen Joseph Hospital's catchment area is mainly Region B of the Johannesburg municipality extending to some parts of region C and D, however, is also sees foreign patients as well as patients from other South African provinces.
The notable centers of excellence and services that the facility provides includes and is not limited to Orthopedics, Renal Clinic, Medicine and sub-specialties, General Surgery and sub-specialties, Allied health, Breast clinic, Stoma and wound management clinic, Pain clinic, Lung laboratory, Thembalethu HIV clinic and Focal point.
The ground breaking work the hospital does include projects such as:
• Bariatric Surgery
• Tertiary-level HAST clinic for second & third line HIV patients and MDR & XDR TB patients
• Palliative care for malignancies, as well as Covid-19
• Psychiatry consultant liaison services

Collaborative Endocrine Surgery – Collaboration between Endocrinology, Endocrine Surgery and ENT to
operate on endocrine brain tumours
Helen Joseph Hospital provides quality tertiary healthcare services through the following departments:
• Neurosurgery • Orthopedics
• Dermatology • Radiology
• General Surgery and sub-specialties • Allied health
• Medicine and its sub-specialties • 10 Bedded ICU
• Anesthesia and operating theatre complex • Breast clinic
• Stoma and wound management clinic • Pain clinic
• Thembalethu HIV clinic • MMC
• TB focal point • MDR ward

OPERATIONAL HOURS
Emergency Department: 24HRS
Pharmacy Department: 07H30-16H00
Out Patient Department (Clinics): 07H30-16h00
Poly Clinic: 07H30-16H00
Administration Department /Cashiers: 07H30-16H00

PATIENTS' VISITATION INFORMATION
Visiting times
Monday – Sunday 16h00 – 17h00

Number of Visitors
Only 2 visitors per patient allowed
Children Visitors
No under 12-year-old allowed in wards

Switchboard
011 489 1011
Hjosephswitch.hjosephswitch@gauteng.gov.za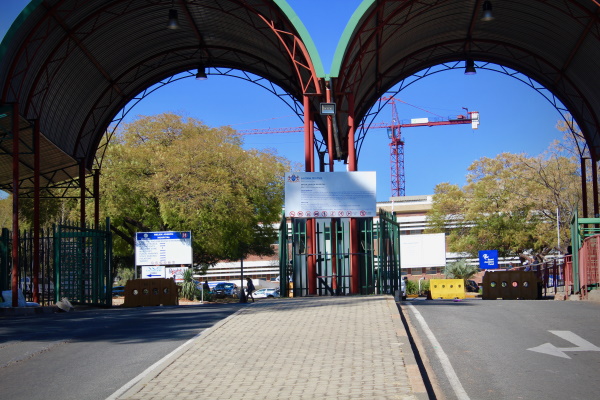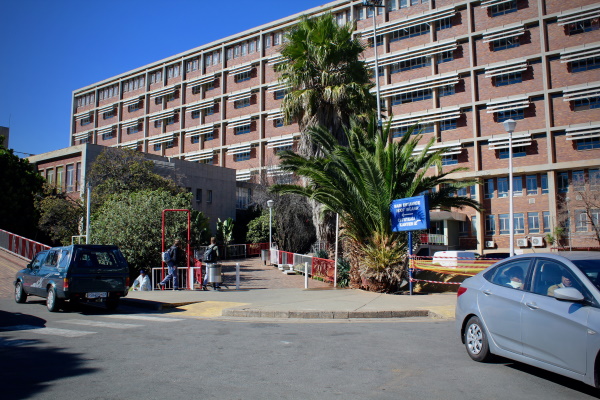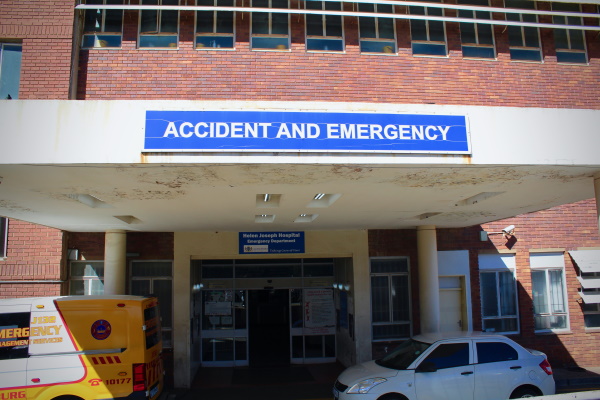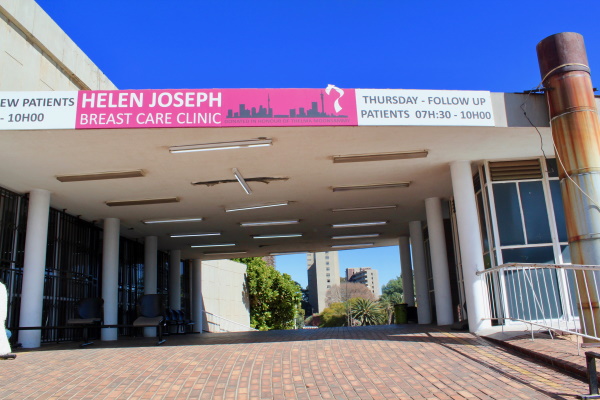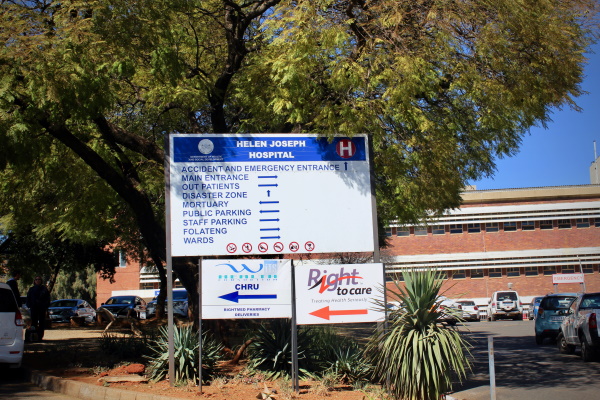 Quality Assurance
011 489 0579/ 011 489 0873
Ngaka.Xaba@gauteng.gov.za