St. Joseph's Home for Children - Bishop Lavis, Cape Town, Western Cape, South Africa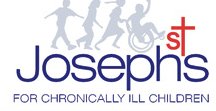 St. Joseph's Home is a private, but state funded home, providing convalescent care and medical services for up to 145 children who suffer from chronic and debilitating illnesses. To this end we have four dedicated wards plus our Sunflower HIV ward.
By 1935, the Great Depression had left in its wake a heritage of suffering, including significant numbers of disabled and chronically ill children living in destitute circumstances on the Cape Flats. The Pallottine Sisters responded to the need and opened a Home for these children. They suffered from tuberculosis, flu pandemics, malnutrition, polio and other severe and chronic illnesses.
Our services not only include the care of onsite-patients. We offer a lot more to the community: