Dr. Elizabeth Murray (Also Practising as S J FOURIE) - Oncologist (Breast Cancer), Cape Town, Western Cape, South Africa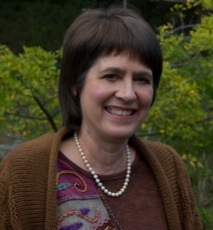 Dr. Elizabeth Murray, a registered specialist radiation oncologist with a special interest in breast cancer, is an oncologist in the Southern Suburbs, focussing exclusively on breast cancer treatment in her clinical practice. She has a private practice in which services include chemo - , hormonal, biological and radiotherapy. Elizabeth practices evidence-based treatment and care of breast cancer patients. She believes that breast cancer patients should be discussed at multidisciplinary clinics or panels and be assessed pre operatively by a specialist surgeon and specialist oncologist.

Elizabeth has experience in writing expert witness reports and in Oct 2018 2018 attended a Medical Protection Society Workshop in this regard.
March 2020- Elizabeth works from home and keeps to a strict lockdown protocol. She maintains most patients by telephone and sees essential ones in a low COVID risk environment. Recommended treatment takes COVID risks into account at present. Masks provided
Elizabeth has expertise in the area of Postviral Fatigue Syndrome and M.E. At present she is not available for consultations for these conditions but only for for breast cancer patients . She recommends that long covid and PVFS patients contact their own GP or the doctors at INGRESS CLINIC in Belmont Square Belmont Road Rondebosch Cape Town for assistance. (Even long distance consults may be possible with Ingress drs)
A reading pack for PVFS/ME for doctors and patients is available from the ME Foundation of South Africa mecfssafoundation@gmail.com. There is also a 45 min webinar available for doctors and patients with professional development points for drs.
Elizabeth's other medical and academic experience and affiliations:
2020- Elizabeth is a member of the Cardio-oncology Association
2020- Elizbeth is the oncologist for the new INGRESS breast multidiscisciplinary panel in Cape Town
2020 Workshop on Medico-legal Mediation with the South African Medicolegal Society Workshop
2019 Attended Expert Witness Workshop by the Medical Protection Society
2018 - She participates in Breast Cancer Genetics Research at the University of Stellenbosch regarding the MammaPrint gene microarray. This will assist oncologists in avoiding chemotherapy for low-risk patients if it will not be helpful
Member: South African Society of Clinical and Radiation Oncology
Member: South African Society of Medical Oncology
2011 -

Member: Mediclinic Constantiaberg Multidisciplinary Breast Clinic panel
Member (2011 - 2013): ICON (Independent Clinical Oncology Network) head office team, writing protocols for cancer treatment, screening and follow up and palliative care. ICON is a budget-neutral organisation with a network of almost 80% of South Africa's oncologists from the public and private sectors countrywide. The ICON vision is to develop a sustainable, patient-centred care model for South Africa. ICON employs Elizabeth to co-ordinate the writing of breast cancer treatment and other protocols and to review treatment plans.

2011
Member: Southern Suburbs Breast Forum
Member: Panorama Hospital Breast Cancer Panel
Member: International Breast Cancer Study Group (IBCSG)
Member of the IBCSG Scientific Committee
Member of the IBCSG Radiation Working Group
Member: Early Breast Cancer Trialists' Collaborative Group
1992 –
Principal Specialist Groote Schuur Hospital Department of Radiation Oncology and Deputy Head of Department
Specialist (from 1995 Senior Specialist) Groote Schuur Hospital Breast Clinic
Co-chair and Lead Oncology Clinician Groote Schuur and University of Cape Town Combined Breast Clinic
Principal and co-investigator Clinical Breast Cancer Trials
Lecturer (from 1995 Senior Lecturer) University of Cape Town
Undergraduate and postgraduate teacher and examiner
MMed supervision (Breast Conservation Treatment at Groote Schuur Hospital)
Maurice Weinbren Radiology Award for paper on post radiation sarcomas
Award for poster presentation South African Society of Clinical and Radiation Oncology Congress
Health Sciences Faculty Board Member University of Cape Town
CANSA Association National Breast Cancer Research Consortium Cape Town Team Leader
CANSA Association National Breast Cancer Research Consortium 2001 National Leader
Cape Psychosocial Oncology Trust Committee (Chairman 1997)
Committee Member Pan African Psychosocial Oncology Society Member
Christian Medical Fellowship
1997 -
2005 - College of Medicine, College of Radiation Oncologists: Councillor
2007-2011
1991 -2011
1992 – 2011
1999
1995
2007-2011
1998-2008
1998-2001
1996-1998
1996-1998
1985-1986

Guy Elliot Research Fellowship University of Cape Town
Please click here to view Dr Elizabeth Murray's presentations.
Please click here to view Dr Elizabeth Murray's publications.
Maps to rooms:
Melomed Hospital, Main Road, Tokai: -34.067973, 18.458433
Rondebosch Medical Centre, Klipfontein Road, Rondebosch: -33.954538, 18.490848
Vincent Pallotti Hospital, Pinelands: -33.944352, 18.490099