James Weideman - Clinical Christian Psychologists - Cape Town, Western Cape, South Africa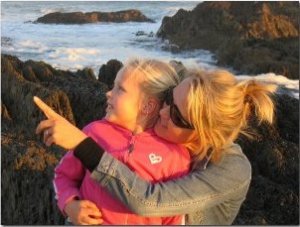 Please click here to access a document outlining the coaching courses being provided by James Weideman.
ABOUT ME
I am a Christian Psychologist and although I have been practicing psychology for more than 20 years, I still find tremendous joy from my work.

I believe in creating a safe & warm environment for my client, within which they can explore and solve their problems and grow towards their true potential.

I believe in continued studies that should feed my experience.

I believe that a strong relationship with God, a loving marriage, solid family relationships and good Christian values, is the foundation of a healthy society.
QUALIFICATIONS & EXPERIENCE
· Psych (Hons); M. A. (Clin. Psych.) – 6 years
· Diplomate: Clinical Hypnosis – 6 years part time
· I am a qualified and registered Clinical Psychologist (1984 – University Stellenbosch) with more than 20 years of Clinical experience. In Private Practice for the past 15 years (in Blouberg). I am also married with 2 children and live in Bloubergstrand.
· I received specialized training in the U.S.A.; presented at an International Conferences and attended various International Conferences.
· I was a National Trainer for SASCH (The S.A. Society for Clinical Hypnosis) and also trained for MEISA (Milton Erickson Association of S.A.)
My experiences include:
· Hospitals:
-Trained Intern Psychologists;
-Manager of a Neuro-Clinic.
Universities.
The Chamber of Mines: developed and worked in an EAP-Clinic.
The past +/- 18 years in Private Practice.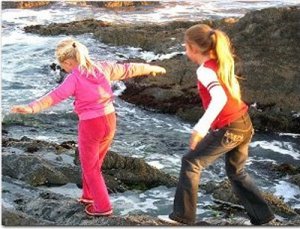 HOW I WORK:
Apart from a therapist, I am also an academic and have acquired various specialized qualifications in:
· CBT: Cognitive Behavior Therapy
· Mindfulness Based Cognitive Therapy (MBCT): Research proves its effectiveness for reduction in depressive relapse risk as well as symptom relief in anxiety disorders for adults and children.
Also reduction of anxiety in Bipolar Patients
I found MBCT extremely useful for the management of obsessions (like ruminating thoughts) in OCD (Obsessive Compulsive Disorder).
· Marital- and Sex Therapy: Note! Dating and Relationships Coaching
· EMDR: Eye Movement Desensitization and Reprocessing
· "Inner-child" Therapy: Various gentle, specialized approaches to help the hurt "inner child" heal & grow.
· Ego-State Therapy: (See next page: More on)
· S.E. or Somatic Experiencing: Teaches you that you don't have to be scared of your emotions. How your BODY PROCESSES trauma & emotions.
· Schema Mode Therapy: Developed by Jeff Young to help patients who did not respond to brief Cognitive Therapy Methods. Especially Personality problems including:
a) Borderline Personalities
b) Narcissistic Personalities, etc

· Parental Guidance and Family Therapy:
· Play Therapy & Sand- Tray Therapy:
· Pain control Techniques:
· Management of Emotions and Trauma Coaching:
· Hypnotherapy and Hypno-Analysis: (Here I follow a Christian approach that I rather call Inner Healing)
The technique and approach of choice will depend on the specific client and his specific problem.

Please find my web-site (How I work) for more info on the above mentioned.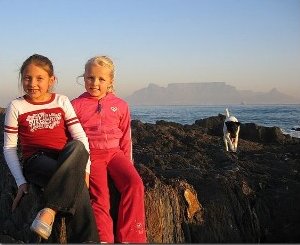 SPECIAL FIELDS OF INTEREST
I follow a holistic approach of Mind & Body and work with adults & children.
· Marriage and Relationships.
· Sex Therapy.
· Parent- child and family relationships and problems specific to childhood.
· Note: We do Dating and Relationships Coaching
(Please see "Thoughts" on Website)
Emotional problems: (adults & children):
· Stress, anxiety, panic and phobias;
· Depression,
· Trauma (P.T.S.D.) and losses,
· Anger.
· Obsessive-Compulsive Disorder.
Serious psychological disturbances like:
· Personality disorders;
· Borderline Personality disorders;
· Narcissistic Personality disorders;
· Multiple Personality (dissociative disorders)
· Serious childhood trauma
Addictions & Habits:


· Smoking, etc.
Personal growth and personality development.
Coaching:
On dealing with emotions and trauma

Dating and Relationships Coaching

Executive Coaching

Performance Coaching - Sport, acting & dancing

Life-skills Coaching

Success Coaching