Dr. Gary Kroukamp - Ear, Nose and Throat (ENT) Surgeon - Claremont, Cape Town, South Africa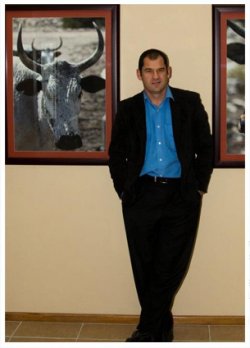 Dr Gary Kroukamp is an ENT Specialist, practising from rooms at Kingsbury Hospital in Claremont, Cape Town.
He also has a teaching sessional appointment as an ENT Consultant at the Tygerberg Hospital, a tertiary teaching hospital associated with the University of Stellenbosch. His duties here are in teaching specialists in training and medical students.
Dr Kroukamp's interests in the ENT field include:
ENT Conditions in Children
Nasal allergy
Sinusitis and Sinus surgery
Snoring
Ear diseases, hearing loss
Voice problems
Surfer's Ear surgery
Vertigo/Balance Disorders
Cochlear Implants and other implantable hearing solutions
Skull base and pituitary surgery - together with Skull Base Neurosurgeons
Gary also works closely with other medical specialists in theatre, including Ophthalmologists and Neurosurgeons. He performs advanced endoscopic surgery procedures for re-routing tear ducts and for removing pituitary tumours with these fellow specialists.
He has attended courses in:
Advanced Endoscopic Sinus Surgery in Cambridge and Winchester in the UK
Ear and Temporal Bone Surgery and Cochlear implant courses at Stellenbosch University, the University of Pretoria and Mechelen in Belgium
Auditory Brainstem Implant Course - Fulda, Germany.
Cochlear Implant and Implantable Hearing Solutions Course - in Warsaw, Poland
Advanced Skull Base Surgery courses in Columbus, Ohio, USA and in Leiden, Netherlands

He is a member of the ENT Society of South Africa and the South African Cochlear Implantation Group, Mechelen and Antwerp, Belgium and Hanover, Germany. He is convenor of the Southern Suburbs ENT Journal Club.

He is a recipient of a Merit Award from the South African Society of Otorhinolaryngology, Head and Neck Surgery in recognition of outstanding service.
Websites related to the work done by Dr. Kroukamp include: