Dr. Peter Smith - Orthopaeidic Surgeon - Milnerton, Cape Town, South Africa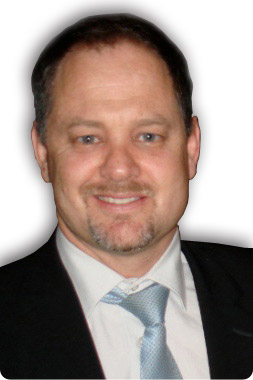 Dr Peter Smith is a leading Orthopaedic Surgeon operating from the Milnerton Medi-Clinic in Cape Town, Western Cape. His practice is situated in the heart of this seaside town. Dr Peter Smith not only offers patients the full spectrum of professional orthopaedic treatments, but specialises in total knee replacement, total hip replacement, sports injuries and the latest arthroscopic surgery techniques and computer guided surgery. He gained extensive experience in the latest arthroplasty techniques during his stay of 6 years in Australia where he performed more than a hundred primary and revision hip and knee replacements cases in a year.
With the number of injuries sustained by patients through our very active South African lifestyle, as well as to athletes, sportsmen and women, Dr Peter Smith uses modern procedures and rehabilitation protocols to enhances their recovery. By using accelerated rehabilitation protocols, patients' hospital stay are reduced and their recovery at home more tolerable. Patients are able to resume their active outdoor activities or sport within a few months.
Today, surgeries can be performed with a minimal invasive procedure and with the ideal fresh clean environment offered in Milnerton, Cape Town; post operative rehabilitation is further enhanced.
HIP ARTHROSCOPY
Dr. Peter Smith mastered the technique of hip arthroscopy by attending various local and international workshops. Hip arhtroscopy is a form of hip preservation surgery where certain intra-articular pathology may lead to the development of hip osteoarthritis in the younger patient. Many intra-articular pathologies, for instance labral tears, chondral deformation, loose bodies, pincers and CAM impingement can be fixed during arthroscopy surgery.
HIP REPLACEMENT
Dr Smith uses a mini incision hip replacement technique in a selected patient group. This
involves a muscle sparing anterior approach and specialised equipment (e.g. fraction table) is not
necessary. The recovery is quicker and patients can be discharged after 3 days. Pain is usually less than during conventional hip replacement approaches.
KNEE ARTHROSCOPY
Dr. Smith performed more than a thousand arthroscopic ("key-hole") surgery procedures on the knee including primary and revision cruciate ligament reconstructions. The patella is also the source of many sports related injuries or malalignment syndromes. Realignment procedures for the kneecap may lead to better function and pain relief.
KNEE REPLACEMENT
Knee arthroplasty is of particular interest to Dr. Smith. He performs knee preservation surgery, e.g. High Tibial osteotomies, on the younger patients where a total knee replacement may yet not be indicated. Unicompartmental knee replacements may lead to a more physiological knee and the recovery is usually quicker with less pain. Total knee replacement surgery may be performed in the conventional way. In certain selected patients, Dr. Smith may select the use of patient specific cutting guides. With this technique the surgery is quicker and specifically adapted to the anatomy of the patient.
Recent articles:
Board certification
Health Professions Council South Africa
General Medical Council United Kingdom
Royal Australasian College of Surgeons 2005-2009
Education
Graduate
University of Stellenbosch, South Africa MMed, Orthopaedics 2003
University of London, United Kingdom MSc , Sports Medicine 1996
Fellowship
College of Medicine, South Africa FC(Ortho), Orthopaedics 2003
Medical
University of Stellenbosch, South Africa MBChB 1991
Hospital / Academic affiliations
Hospital
Consultant Orthopaedic Surgery Maroondah Hospital | Melbourne, Australia
Consultant Orthopaedic Surgery Latrobe Regional Hospital | Traralgon, Australia
Society memberships
South African Orthopaedic Association
American Academy Orthopaedic Surgeons International Affiliate
Member Faculty of Sport and Excercise Medicine (Edinburgh) 2006-current
Member Royal Australasian College of Surgeons 2005-2009
Achievements
Fellowship in Hip/Knee Surgery 2004, Australian Institute of Musculoskeletal Research/North Sydney Orthopedic and Sports Medicine Centre, Sydney, Australia
Foundation Member Faculty of Sport and Excercise Medicine (Edinburgh) 2006
Certificate of Equivalent Specialist Registration (Orthopedics) 2008, United Kingdom
General Medical Council Specialist Surgical Register, 2008-current, United Kingdom